Come with me to Alpenglow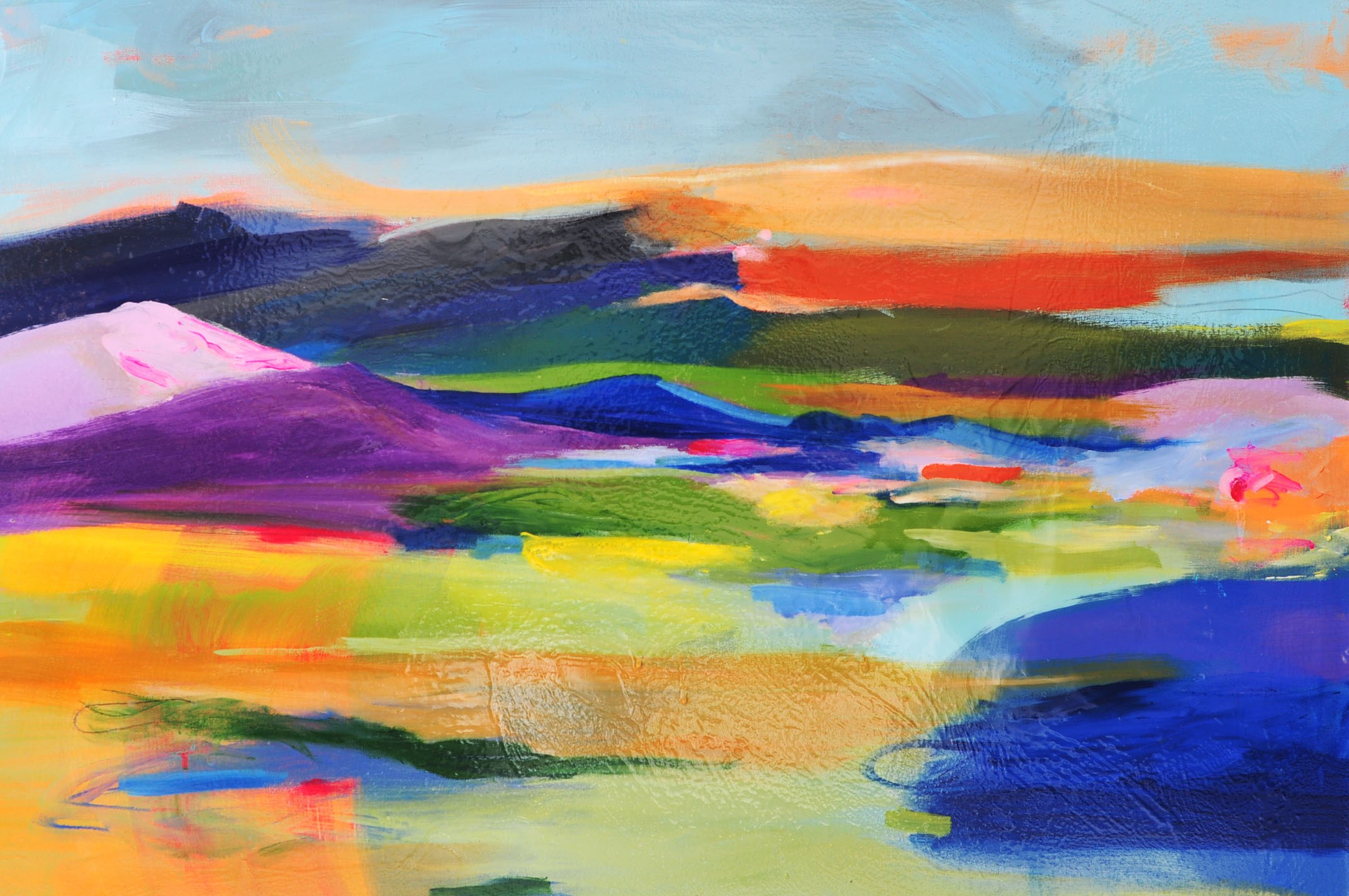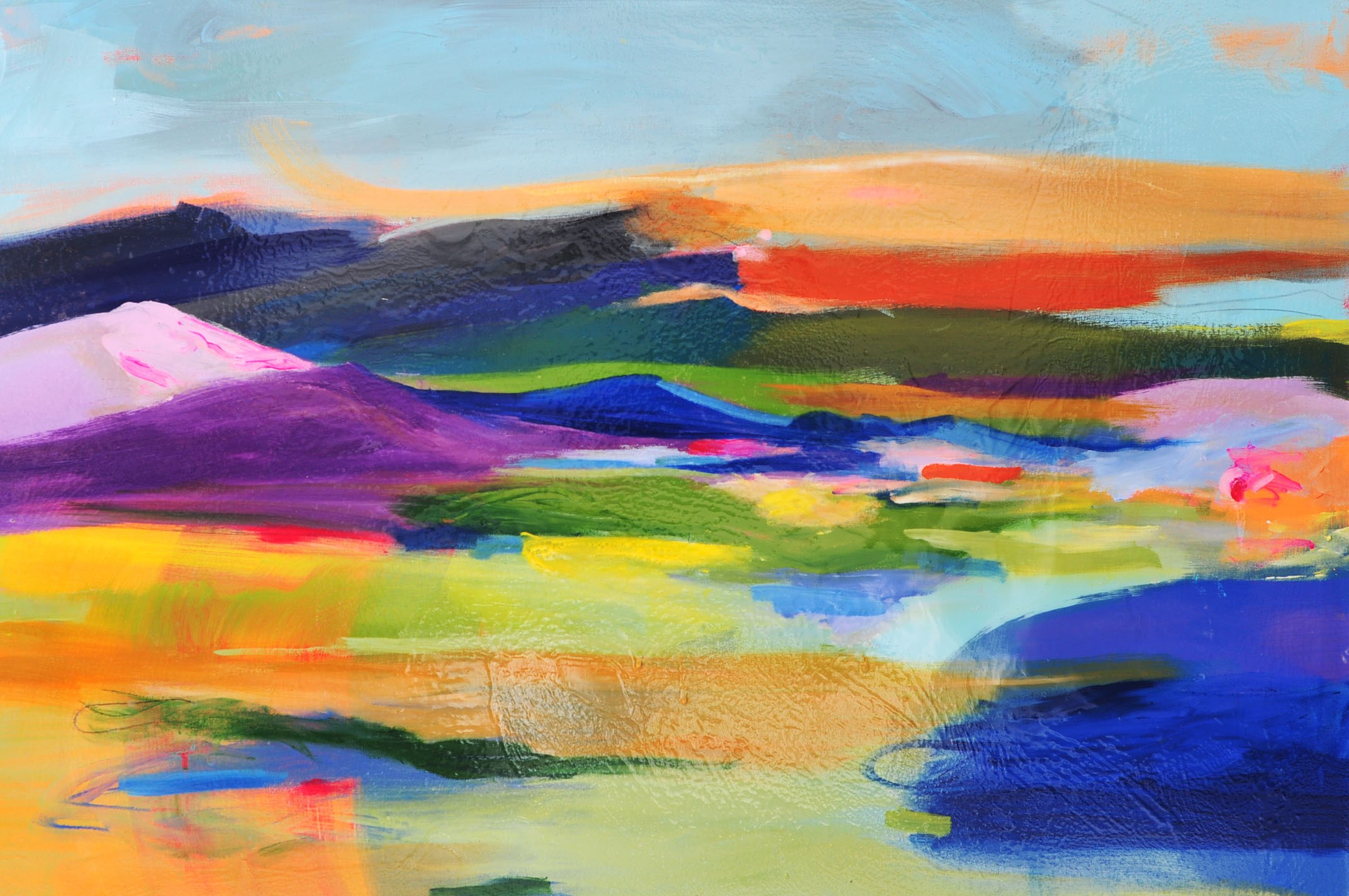 Come with me to Alpenglow
48x36"
I love how the light turns this high keyed bright pink on a lavender mountain. The Northern part of NH has some of the best purple mountains majesty views in the States. I was working with a play on opposite colors of orange and blue within the composition.
This ADD CART DOES NOT work. Contact me rklementovich@yahoo.com to buy a piece. I do free shipping, you can I take Check or credit card whichever is easiest. Your art piece is mailed to your door!
Femme Fatales of the North Series-
Woman who paint modern work under tundra conditions- How mysterious.
Here is a series of paintings from Rebecca Klementovich, Co-founder of Femme Fatales of the North. She has been referred to as a Northern version of Diebenkorn. One of Diebenkorn's quotes about abstract painting, "My freedom consists in my moving about within the narrow frame that I have assigned myself for each one of my undertakings."
My palette is heavily influenced by Fauvism. "I am redefining how we see the mountains, sunset and landscapes here. I push the colors to a highly key palettes of fuschia pinks, aqua blues and hot oranges. There are small powerful moments when the whole sky lights up in these neon colors, even though it could be a split second. The sky does turn these fantastic bright colors. You just have to be there looking at the sky at that moment," Klementovich said.
I also paint Alpenglow on the mountains. What is Alpenglow? Alpenglow is an optical phenomenon that appears as a horizontal reddish glow near the horizon opposite of the sun when the solar disk is just below the horizon.
Since the Sun is below the horizon, there is no direct path for the sunlight to reach the mountain. Unlike sunrise or sunset, the light that causes alpenglow is reflected off airborne precipitation, ice crystals or particles in the lower atmosphere. These conditions differentiate between a normal sunrise or sunset and alpenglow.